NATIONAL AWARDS OF EXCELLENCE
Below is a summary of Award winning entries into our Awards of Excellence competition.
Please enjoy.
(No competition held in 2020 or 2021 due to COVID interuptions)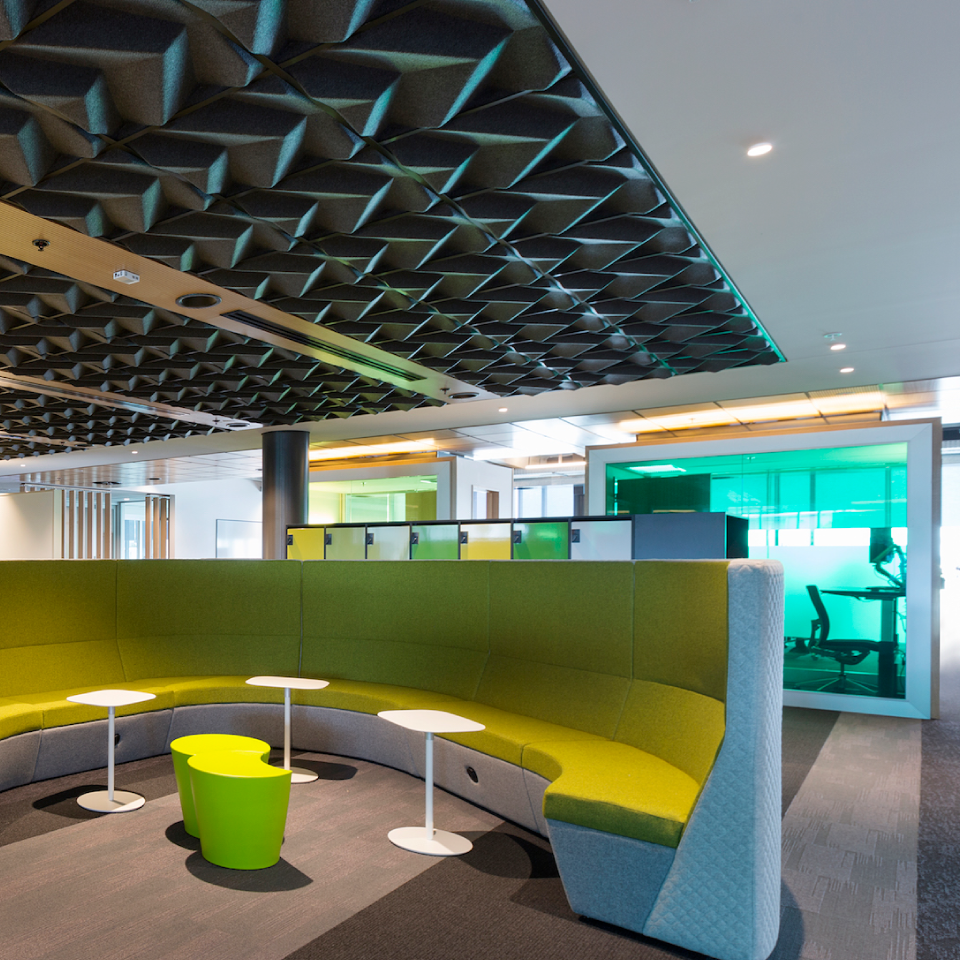 Project Category:
Commercial Project and People's Choice Winner
Company Name:
Hush Interiors Ltd / Seddon's
(The Fibrous Plaster Company)
Project name:
ANZ Building
Designer:
Peddlethorp & Esquise
Builder:
Leighs Construction Ltd
Winner:
Sandfields Fitout Auckland
Designer: 
Archimedia
Builder: 
Canam Interiors
Contractor:
Forman Commercial Interiors
Approx. 450 square meters of ceilings
255 Metal Concepts designed perforated anodised aluminium triangle ceiling panels
These bolted together in clusters of 4-5 to form 66 large panels up to 5.5m in length
Project:
Hobsonville Secondary School, Auckland
Designer:
ASC Architects
Builder:
Hawkins Construction
Asona Triton planks, Baffles Beams, Woodlock, Zeus 15, Triton Avanti, Triton 40 Sports, Triton Hygiene.
13,000 m2 of USG screwfix, 4,500 m of bulkheads / skylights engineered with USG stud to carry two layers of glass from 1m to 5m deep.
Total area of 20,200 m2.
T & R Aluminium Partitionong System.
Winner:
TAURANGA PLASTERERS LTD
Designer:
Bob Lee Designs Ltd
Builder:
Kent Jarman Builders
The client requested negative detail to every door, window and ceiling throughout the residence,
distinguishing featured areas with bursts of black, red and white walls which required Level 5 finish.
Control joints in raking ceilings had to be meticulously installed to run seamlessly into the negative detail lines throughout.
Project:
Isaac Theatre Royal, Christchurch
Designer:
Warren & Mahoney
Builder:
Naylor Lover
Contractors:
Hush Interiors
Install seismically designed support to carry the fibrous plaster ceilings & features, replicating the original.
The challenges were to allow for movement and create fire cells while carrying the weight of the fibrous and obtaining a diaphragm.