WALL &
CEILING
INDUSTRIES
NZ Inc.
Life Members
Barry Biggins WELLINGTON
Terry McKain AUCKLAND
Kevin Sceats AUCKLAND
Stuart Sturge NAPIER
Max Carpenter AUCKLAND
John Parkin PAPAMOA
David Martin TAURANGA
Dennis Prout TAURANGA
Certified Tradesman Members
Adrian Maher TAURANGA
Alan McIvor HAMILTON
Allan Shannon WHAKATANE
Ally Armstrong WAIHEKE ISLAND
Andrew Rae CHRISTCHURCH
Attila Airizer TAURANGA
B J Staples TAURANGA
Barry Augustine TIRAU
Bill Marshall HAMILTON
Bill Oliver CHRISTCHURCH
Brad McKinnon PAPAMOA
Brent Kingi HAMILTON
Bruce Green HAMILTON
Bruce Levey MOTUEKA
Callum Mahy NEW PLYMOUTH
Carl Emson PAPAMOA
Casey Jennings LOWER HUTT
Chris Maynard DUNEDIN
Christopher John Paget NORTH SHORE
Cliff Dines TAURANGA
Clint Frost HAMILTON
Colin Waterman GREYMOUTH
Craig Hill TAUPO
Dave Scarlett AUCKLAND
David Borsos CAMBRIDGE
David Martin TAURANGA
David Wellacott MANUKAU CITY
Dean Robertson AUCKLAND
Deane Hopkins AUCKLAND
Dennis Prout AUCKLAND
Donald McDonald HUNTLY
Doug Crawford TAURANGA
Dwarne Farley TAURANGA
Dylan Racey TAURANGA
Eccles Plasterers MORRINSVILLE
Gabriel Ataya WAITAKERE CITY
Garry Cutting WELLINGTON
Garry Skelsey WANGANUI
Garth Pointon PUKEKOHE
Gavin Lindsay HAWKES BAY
Geoff Stadtlander MANUKAU CITY
Geoff Tibbo MANUKAU CITY
George Hylton TAURANGA
Gina Bell TAURANGA
Glenn Hedges CHRISTCHURCH
Global Linings Ltd AUCKLAND
Graeme Davies HAMILTON
Greg Alston Partelow TAUPO
Harry Heperi CHRISTCHURCH
Haydn McDonald HUNTLY
Jamie O'Brien AUCKLAND
Jaron Edhouse ROTORUA
Jason McMahon WELLINGTON
Jason Vile OKAIHAU
John C O'Leary AUCKLAND
Jon Martin WHAKATANE
Keith Cochrane CHRISTCHURCH
Keith Hogg CHRISTCHURCH
Ken Robertson HAMILTON
Kevin Muirson MANUKAU
Lee Roland Patterson HAMILTON
Lloyd Ditchfield PORIRUA
Logan Anderson CROMWELL
Mark Atkinson RANGIORA
Mark Evans AUCKLAND
Mark Jamieson DUNEDIN
Mark Kinzett NAPIER
Matthew Dickinson AUCKLAND
Matthew Salthouse CHRISTCHURCH
Michael Ataya WAITAKERE CITY
Mike Angland AUCKLAND
Mike Dorreen CHRISTCHURCH
Monty Kuka TAURANGA
Nathan MacDonald AUCKLAND
Neil Charles Vickery PICTON
Neville Tierney NAPIER
Nigel Park HAMILTON
Noah Lee GISBORNE
Pat O'Hagan AUCKLAND
Paul Bennett CHRISTCHURCH
Paul Farrell NEW PLYMOUTH
Pauline Sutton WELLINGTON
Peter Anderson AUCKLAND
Peter Cuming FEILDING
Phillip Clark CHRISTCHURCH
Ray Bradford TAURANGA
Renna Aumata STOKE
Richard Brown WELLINGTON
Rob Page HAMILTON
Robert Bressington WAIKUKU
Robert McDougall NEW PLYMOUTH
Ross Hall NAPIER
Russell Arthur CHRISTCHURCH
Scott Flanagan CHRISTCHURCH
Shane Lingman TE AWAMUTU
Shane Wisnewski MT MAUNGANUI
Stephen Wallis CAMBRIDGE
Steve Bell TAURANGA
Steve Gray SOUTH TARANAKI
Steve Jefferis HAMILTON
Steve Leitch WELLINGTON
Stuart Permain MATAMATA
Stuart Walker HAMILTON
Timothy G Wealleans CHRISTCHURCH
Tony Hardyment AUCKLAND
Ultra Interior Linings Ltd AUCKLAND
Vince Troake AUCKLAND
Warren Henn PALMERSTON NORTH
Wayne Field KAWAKAWA
Wayne Gibbons NAPIER
Wayne Rasmussen HAMILTON
Wayne Sutton NEW PLYMOUTH
Certified Business Members
Aone Plastering CHRISTCHURCH
Above Board Building Contractors Ltd AUCKLAND
Absolute Plasterboard Services AUCKLAND
Adept Interiors HAMILTON
Allan Shannon Plasterers WHAKATANE
Alpha Interiors AUCKLAND
Alpha Interiors BAY OF PLENTY
Alpha Christchurch Ltd, Christchurch
Alpha Interiors Ltd HAMILTON
Alpha Interiors Ltd WAIKATO
Alpha Interiors Ltd WELLINGTON
Alpine Contractors, AUCKLAND
Always Plastered Ltd BAY OF PLENTY
AMR Plastering Ltd CHRISTCHURCH
Angland Ceiling Contractors Ltd AUCKLAND
Angus Ceilings Ltd CHRISTCHURCH
Angus Interiors CHRISTCHURCH
Aone Plastering AUCKLAND
Apex Interiors Ltd AUCKLAND
Apex Interiors Ltd CHRISTCHURCH
Apex Interiors Ltd HAMILTON
Apex Interiors Ltd TAURANGA
Apex Interiors Ltd WELLINGTON
ART Plasterers CHRISTCHURCH
Atlas Fibrous Plaster Co Ltd HASTINGS
Auckland Plastering Group AUCKLAND
B and B Interiors QUEENSTOWN
Bay Commercial Interiors Ltd NAPIER
Big Estimate, AUCKLAND
Bestboys Fix n Stop TAKANINI
Boardworks, TAUPO
Bressington Plasterers Waikuku Ltd NORTH CANTERBURY
Broomfield Quality Stoppers CHRISTCHURCH
Building Specifics Ltd BAY OF PLENTY
C & I Systems Ltd TAURANGA
Canterbury Cladding & Linings Ltd CHRISTCHURCH
Casey Jennings Plasterers LOWER HUTT
Ceilings Unlimited TAURANGA
Certified Finishes, TAURANGA
Coastline Interior Linings, NEW PLYMOUTH
Cochrane & Associates Ltd CHRISTCHURCH
CPR Limited CHRISTCHURCH
Crawford Drywall TAURANGA
Cubicon Interiors Ltd NORTH SHORE
Dave Parata Plastering Ltd NELSON
David Wellacott MANUKAU CITY
Designer Plaster AUCKLAND
Dinsdale Drywall 2000 Ltd HAMILTON
Drywall Stoping Systems HAMILTON
Eastcoast Fixers Ltd CHRISTCHURCH
East Coast Suspended Ceilings, NAPIER
EI Build, AUCKLAND
Eurotech Interiors AUCKLAND
Field Plasterers Ltd KAWAKAWA
Focus Construction, AUCKLAND
Forman Commercial Interiors Ltd AUCKLAND
Forman Commercial Interiors Ltd CHRISTCHURCH
Forman Commercial Interiors Ltd LOWER HUTT
Frankton Plasterers Ltd HAMILTON
Gisborne City Plasterers GISBORNE
GNS Interior Systems, Christchurch
Global Linings Ltd AUCKLAND
HBS Interior Linings, AUCKLAND
HRE Interiors, CHRISTCHURCH
Hush Interiors Limited CHRISTCHURCH
ICE Interiors Ltd HAMILTON
IMC Ltd, AUCKLAND
IDS Interiors Ltd AUCKLAND
Interior Plastering Solutions Ltd NELSON
Interior Solutions Wgtn Ltd WELLINGTON
JK Plasterers Ltd WHANGAREI
JM Cavanagh Drywall Contractors RANGIORA
K M C Interior Plasterers Ltd RANGIORA
Lance Ash Interiors CHRISTCHURCH
Lloyd Ditchfield Plastering WELLINGTON
Mainland Interiors DUNEDIN
Manawatu Plasterboard & Partitioning Ltd FEILDING
Martins Plasterers 2006 Ltd WHAKATANE
Mason Hall Interiors Ltd AUCKLAND
MCL Construction, HASTINGS
Metro Interiors Ltd WELLINGTON
Ninox Construction WELLINGTON
Northland Interiors WHANGAREI
NP Plastering OKAHAU
Omega Interior Linings, AUCKLAND
Otautahi Interior Liners Ltd CHRISTCHURCH
P & J Plastering Ltd WAIKANAE
PL Bell Plastering Ltd HAMILTON
Pat Smith Interior Plastering Ltd CHRISTCHURCH
Paul Lally Plastering CHRISTCHURCH
PBF Plasterboard and Painting, AUCKLAND
Performance Interiors Ltd CROMWELL
Plastaworkz AUCKLAND
Plaster Services Limited CHRISTCHURCH
PM Construction Services AUCKLAND
Prestige Ceilings Ltd WELLINGTON
Prime Plastering Solutions Ltd CHRISTCHURCH
PS Interiors NEW PLYMOUTH
Quickfix Interior Systems AUCKLAND
R&H Interior Fitouts CHRISTCHURCH
RAB Contracting WELLINGTON
Rauhanga Solutions, AUCKLAND
Rokane AUCKLAND
S6 Ceilings, GULF HARBOUR
Seddons Fibrous Plasterers Co Ltd MOSGIEL
Shore Ceilings & Partitions Limited AUCKLAND
Slick Finishes, AUCKLAND
Southern Interior Linings CHRISTCHURCH
Souza Interior Finishing, BLENHEIM
Skelsey Plasterers Limited WANGANUI
Steve Gray Plasterers Ltd TARANAKI
Stop The World Ltd HAMILTON
STOPIT Plastering HAMILTON
STOPPING Systems Limited BLENHEIM
Superior Walls & Ceilings Ltd NEW PLYMOUTH
Taranaki Plasterboard Systems NEW PLYMOUTH
Tauranga Plasterers Limited TAURANGA
Tika Interiors, HAMILTON
Tika Interiors, TAURANGA
Tonic Interior Systems Limited INVERCARGILL
Total Ceiling Solutions Ltd CHRISTCHURCH
Troake Group Ltd AUCKLAND
Ultra Interior Linings Ltd AUCKLAND
Wall 2 Wall, AUCKLAND
Wallboard Systems TAURANGA
Wayne Rasmussen Plasterers HAMILTON
Zorite Gib Fixing, BLENHEIM
Associate Members
Craig Munro AUCKLAND
Christchurch Polytechnic Institute of Technology CHRISTCHURCH
Kiwi Can Do WELLINGTON
Trainee Members
Fadi Chemaissem AUCKLAND
Cristito Molinyawe AUCKLAND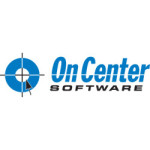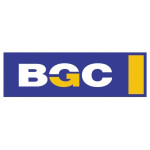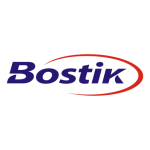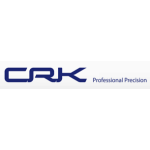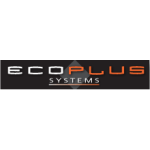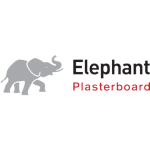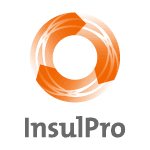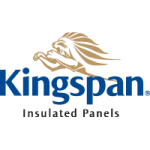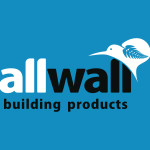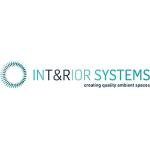 ASSOCIATION OF WALL & CEILING
INDUSTRIES
NEW ZEALAND
The Association of Wall and Ceiling Industries (AWCI) is a grouping of Building Industry organisations. The association includes contractors, tradesmen, manufacturers and suppliers. AWCI was established to represent the interests of members and their customers for interior wall and ceiling lining systems and related products.
The Association was formed in 1992 as the Interior Systems Association incorporating existing trade groups of suspended ceilings, plasterboard and fibrous plaster. The name of the association was changed in November 2005.
The Association of Wall and Ceiling Industries of New Zealand Inc. is the New Zealand representative of the Association of Wall and Ceiling Industries of Australia and New Zealand (AWCI).
In May 2002 the Association introduced new membership classes to provide for registration of trade qualified and suitably experienced trade businessmen operating in interiors.
Association Formed in 1992
ASSOCIATION FOR CONTRACTORS, TRADESMEN, MANUFACTURERS & SUPPLIERS
CONTACT US
For AWCI Information fill in the email form below or Call::
NEW ZEALAND'S
ASSOCIATION OF
WALL & CEILING
INDUSTRIES