AWCI 2018
NATIONAL
CONFERENCE
& AWARDS
ASSOCIATION OF
WALL & CEILING INDUSTRIES NATIONAL CONFERENCE 2018
Dates for the 2018 Conference announced with big changes to this year's event.
AWCI and NZ Certified Builders are working in partnership to combine their annual conference events into the one venue in late May 2018.
Conference date: 25 and 26th May, Rotorua 2018.
The combined conference event means we will have dedicated AWCI speakers and content presentations, plus a huge 70 trade stand expo, over 600 attendees and full access to the NZCB speakers and business content. AWCI members will benefit from two conferences in the one venue.
The opportunity for AWCI members to network and develop partnerships with NZCB members is really significant and the AWCI Executive are excited about joining together at the event for the benefit of both organisations.
Key Information:
25th and 26th May at the Energy Events Centre in Rotorua (earlier than the normal AWCI Conference date)
Receive up to 12 skills maintenance points for attending
Up to 70 trade stands at the Expo
Welcome mingling and networking function on the 

Friday

 night
Lots of educational workshops with specific AWCI content and presentations
All delegates can attend any workshop or speaker they want to
Over 600 attendee's
We will have a separate AWCI Gala dinner with Annual Awards of Excellence and GIB Workskills presentations
Access to significant keynote speakers which will help develop and grow your business
This event is a significant milestone for AWCI and it's members. Get in now and register via www.nzcb.nz/conference
The AWCI NZ Will Help Grow and Develop Your Business



ASSOCIATION OF WALL & CEILING
INDUSTRIES
NEW ZEALAND
The Association of Wall and Ceiling Industries (AWCI) is a grouping of Building Industry organisations. The association includes contractors, tradesmen, manufacturers and suppliers. AWCI was established to represent the interests of members and their customers for interior wall and ceiling lining systems and related products.
The Association was formed in 1992 as the Interior Systems Association incorporating existing trade groups of suspended ceilings, plasterboard and fibrous plaster. The name of the association was changed in November 2005.
The Association of Wall and Ceiling Industries of New Zealand Inc. is the New Zealand representative of the Association of Wall and Ceiling Industries of Australia and New Zealand (AWCI).
In May 2002 the Association introduced new membership classes to provide for registration of trade qualified and suitably experienced trade businessmen operating in interiors.
Association Formed in 1992
ASSOCIATION
FOR CONTRACTORS,
TRADESMEN,
MANUFACTURERS
& SUPPLIERS
Sponsored by
Diamond Partner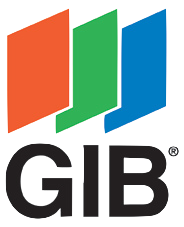 Gold Partners



Sponsored by
Silver Partners







CONTACT US
For AWCI Information fill in the email form below or Call::
NEW ZEALAND'S
ASSOCIATION OF
WALL & CEILING
INDUSTRIES