AWCI 2021
National
Conference
and Awards
AWCI 2021 National Conference and Awards
Dates for the 2021 Conference announced
Conference date: Friday 9th July and Saturday 10th July 2021.
This conference will be an AWCI event however anyone in the Interiors Construction industry is welcome.
The event will be held in Tauranga at Trinity Wharf.
The Conference will combine speakers, National Apprentice competition along with the Awards of Excellence Gala Dinner on Saturday 10th July.
Register via this link – https://www.eventspronto.co.nz/event4047
 Or email us at admin@awcinz.org.nz for more details or bookings.
The AWCI NZ Will Help Grow and Develop Your Business
ASSOCIATION OF WALL & CEILING
INDUSTRIES
NEW ZEALAND
The Association of Wall and Ceiling Industries (AWCI) is a grouping of Building Industry organisations. The association includes contractors, tradesmen, manufacturers and suppliers. AWCI was established to represent the interests of members and their customers for interior wall and ceiling lining systems and related products.
The Association was formed in 1992 as the Interior Systems Association incorporating existing trade groups of suspended ceilings, plasterboard and fibrous plaster. The name of the association was changed in November 2005.
The Association of Wall and Ceiling Industries of New Zealand Inc. is the New Zealand representative of the Association of Wall and Ceiling Industries of Australia and New Zealand (AWCI).
In May 2002 the Association introduced new membership classes to provide for registration of trade qualified and suitably experienced trade businessmen operating in interiors.
Association Formed in 1992
ASSOCIATION
FOR CONTRACTORS,
TRADESMEN,
MANUFACTURERS
& SUPPLIERS
Sponsored by
Diamond Partner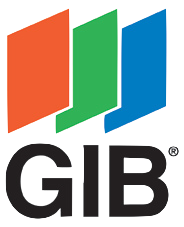 Gold Partners


Sponsored by
Silver Partners


CONTACT US
For AWCI Information fill in the email form below or Call::
NEW ZEALAND'S
ASSOCIATION OF
WALL & CEILING
INDUSTRIES